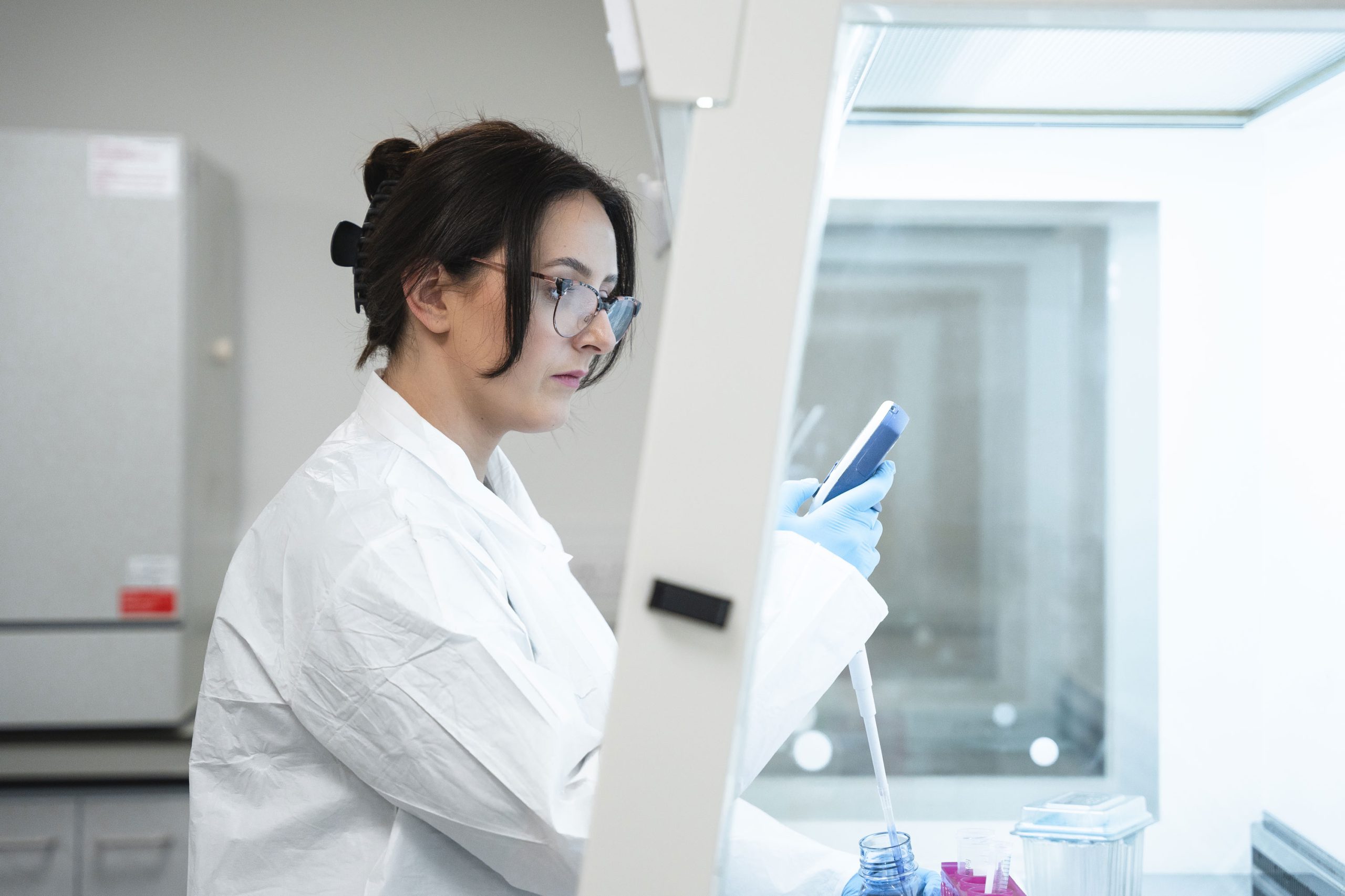 Inaphaea BioLabs is a new Nottingham pharmaceutical services company, based in MediCity (UK), offering cell-based assays specialising in oncology and women's health.
Our aim is to improve the translation of early drug discovery projects towards the clinic. Driven by a desire to generate deeper biological understanding of drug candidates in discovery and preclinical phases of development, Inaphaea will provide testing services that generate the necessary data, analysis and insights to aid decision making in translational drug development.
Spun out from ValiRx PLC, the core team within Inaphaea have a strong background of preclinical and clinical drug development, and of understanding both the commercial and scientific needs of the service users from both sides of the table.
FAQ
What's special about your service?
At Inaphaea we pride ourselves on high quality science, well conducted.
We focus on reproducibility, human-relevance of models and translatability of science to ensure efficient progress through discovery, preclinical and towards clinical development.
Inaphaea is led by a team who have decades of experience in virtual biotech and a strong understanding of what service users need. We prioritise ease of access to our services and scientists as well as transparent arrangements and fixed pricing for standard, validated assays in accordance with our Customer Charter.
As more of our assays become validated, the reproducibility and range of services will provide even more evidence of the talents of our team.
Additional technologies to improve early human-relevant models is central to our strategy and these will be fully validated before being offered to our service users.
Talk to Andrew if you have any feedback, requests for new services, or ideas on how we can improve.
Who do I talk to about my project?
In the first instance, please email Andrew at: Andrew.Carnegie@Inaphaea.com so that he can discuss your needs and how our services can help. Andrew will be able to bring in the most appropriate science team member to discuss the details and we can work together to design the right protocol for your project.
What's the process for working with you?
Once we have established the team to work on your project, you will be assigned a scientist who will be your main contact in the science team. This scientist will be in charge of your experimental work, either conducting it themselves or closely supervising it.
When the experimental work is complete, or at intermediate milestones, depending on the design of your project, you will be invited to join a meeting to discuss the data and receive a report. Although reports can be provided without a meeting, we find that the science team can impart additional thoughts and insights about your project in conversation.
Reports include interpretation and recommendations for the next steps in your project as well as all raw data collected.
Any unusual data (whether good or bad!), decision points, or changes in timing or equipment will always be communicated to you as promptly as if the experiment was being conducted in your own laboratory.
Where can I meet you?
Andrew and other team members attend industrial and academic events throughout the year.  Please check out our events page at www.inaphaea.com/news for up-to-date details.
Will my idea be safe with you?
During the proposal and experimental design process you will be invited to continue the conversation under a confidentiality agreement. This can be put in place at any time in the process to allow you to share your scientific information with Inaphaea with complete peace of mind. Your confidential information will only ever be used for your benefit to design your protocols. It will not be used to the benefit of other Inaphaea users, or Inaphaea associated companies.
Inaphaea's parent company, ValiRx PLC, conducts in-house drug development and uses the Inaphaea labs for in vitro testing.  ValiRx's in-house projects are in-licensed from university or third party company innovators as discrete projects and are developed and optimised in-house but are not de-novo research on ValiRx innovator ideas.
ValiRx scientific personnel can be called upon to assist in the Inaphaea lab during the design, operation or interpretation of projects and Inaphaea service users can benefit from the experience of ValiRx personnel in preclinical (and clinical) drug development.
If an Inaphaea service user wishes their project to be in-licensed by ValiRx, this should be flagged to Andrew, who can assist in making the right introductions for the project to be considered for funding, support and in-licensing under normal ValiRx terms and conditions.
How does Inaphaea relate to ValiRx PLC?
ValiRx PLC is the parent company of Inaphaea BioLabs Limited, owning 100% of the shares of Inaphaea. However, Inaphaea operates as a subsidiary company, benefitting from the experience and corporate framework provided by ValiRx while maintaining independence.  Inaphaea has an independent email and IT system as well as independent facilities.
ValiRx personnel contribute skills, experience and time to Inaphaea, enabling Inaphaea to run efficiently to the benefit of our service users.