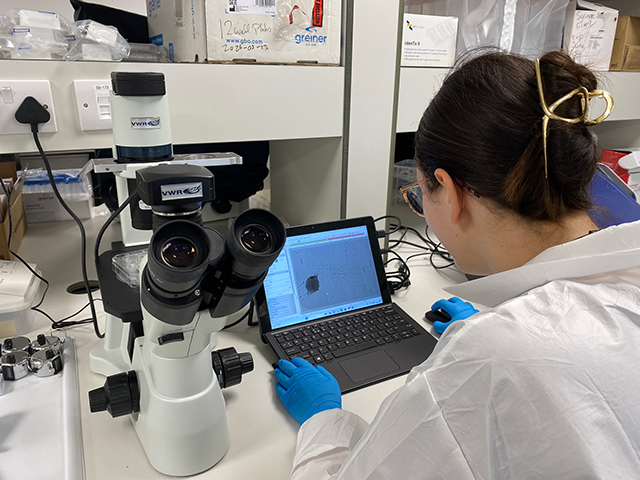 We have a range of patient derived cells available for use. These have been derived from patient samples and processed to optimise the growth in cell culture in an adherent manner. We have low passage number samples available and can have multiple samples at differing passages of the same sample.
These cells are available for use in our services or can be purchased under license from us for use in your own laboratory.
More details of these options can be found here below and here. Furthermore, data associated with our biobank samples is also available for licensing for data applications, with additional details available here.
RNAseq data is available for some samples, or, as a service we offer can be derived on request as part of your service or in your own lab under our license. Additional characterisation is continually conducted by our scientists and added to the data sheets when available.
Over 500 samples are currently being stored and are available for expansion and use; cancer types and sub-types across a broad range of solid tumours, including primary and metastatic samples; carcinomas and sarcomas. Brief demographics of the patient are available for most samples.
Some popular cell types are broken down into further categorisation, but if your preferred cancer type is not listed, then contact our team, as not all samples are listed here.
If you feel that our BioBank does not cover your needs, please talk to our team about developing a bespoke model from freshly obtained biopsy samples.