In September, Inaphaea BioLabs welcomed two students from the University of Nottingham to undertake a two-week placement in the lab.
The students, Daniel Abegunde and Jozaine Fenton, received a hands-on placement experience working within Inaphaea's new lab facilities in MediCity, Nottingham. Both students were eager to learn about all aspects of working in the lab and were able to build on skills acquired during their degrees as they shadowed the Inaphaea scientists.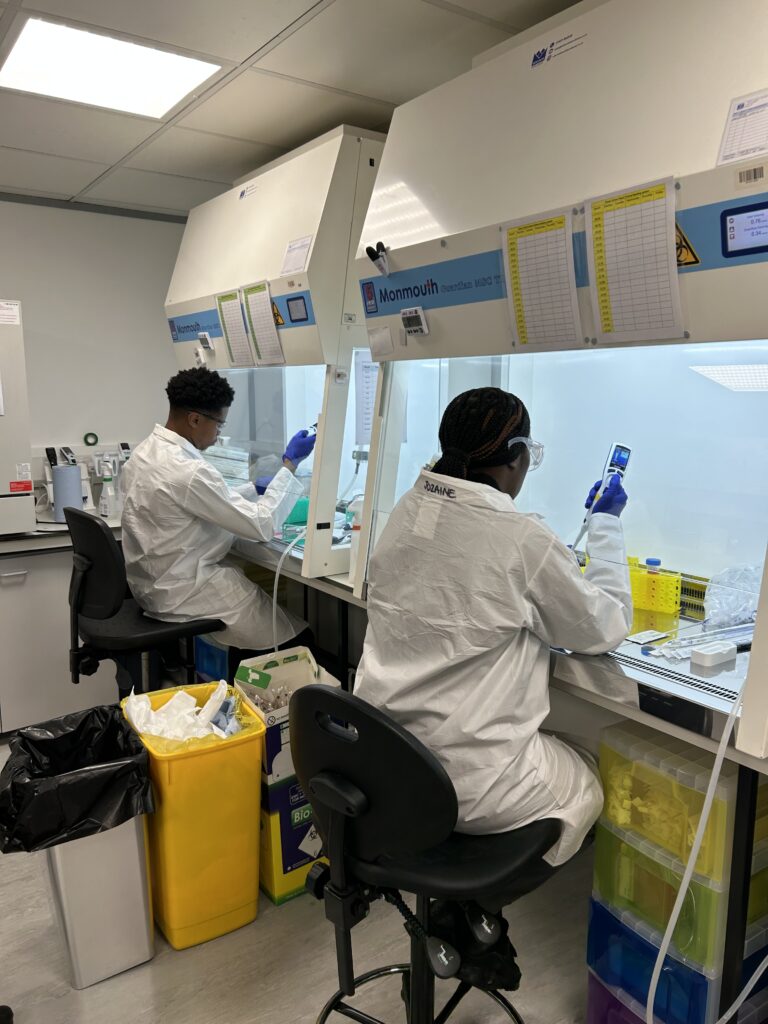 Insights from the students
Speaking about the placement opportunity, Daniel said: "The two weeks I've spent at Inaphaea Biolabs have deepened my understanding of how the biotech industry works, giving me valuable insight into the operations of a pre-clinical drug discovery laboratory.
"I started off by shadowing an Inaphaea scientist to learn how everything was done, and then through visual learning and explanation, I was able to carry out various procedures independently. These included mammalian cell culture, using laboratory equipment, inventorying cell samples, and most importantly, ensuring we kept our environment sterile via aseptic techniques.
"Overall, I can proudly say I've grown as a scientist from my experience at Inaphaea Biolabs and have taken many lessons from working in industry that I will use when returning to my degree and in my future career."
Jozaine commented: "My independent lab work allowed me to further develop my prior knowledge of aseptic technique, which I acquired from my microbiology degree, into mammalian cell culture. I was able to use Inaphaea's laboratory equipment including centrifuges, cryogenic freezers, and biological safety cabinets. I also developed my mathematical skills – an integral part of cell culture and experimental set-up – and collaborated with the wider team to confirm their calculations and vice versa.
"The Inaphaea team is warm and welcoming, which makes it a great place to grow and develop as a young student. If there were any areas where I was concerned about my ability, the team was there to guide me through the steps and ensure that I understood the reasoning for each of the stages.
"Overall, my time at Inaphaea Biolabs was a transformative experience. I not only gained hands-on experience in various laboratory techniques but also learned the importance of attention to detail, precision, and collaboration in the world of science. I am immensely grateful for the opportunity and the knowledge I have gained."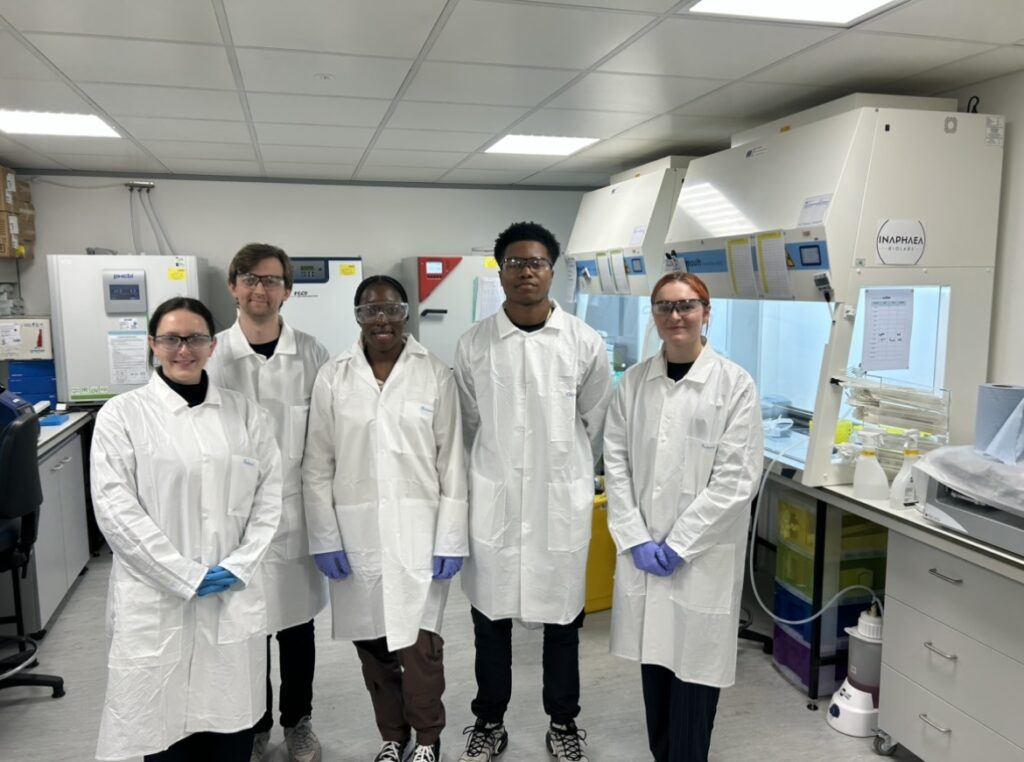 We thoroughly enjoyed working with Daniel and Jozaine during their placements and are looking forward to welcoming more students to Inaphaea BioLabs in the future.
To find out more about future opportunities, contact the team here.